Do you love animals while simultaneously having an eye for photography? Then Bingo! You've hit the jackpot because this fun side hustle could end up being more than just a part-time gig for you. Pet owners would bend over backwards to get their pet what they deserve, which also includes candid and professional photographs.
How much should pet photographers charge? Rates will vary quite a bit based on your skill connecting to the animal, reputation as a quality photographer with quality equipment, location, expenses to be covered, and simply your overall talent. The range for pet portraits is anywhere between $75 for an amateur/student per session and upwards of $10,000 a session with the best.
You'll need to ask yourself what your photography skill is truly worth. This guide will cover the factors that influence how much you should charge, expenses you should be aware of before pricing yourself, and more useful tips. By the end of this article, you will have the dog whisperers' skills with animals combined with the photography talent of Annie Leibovitz!
How Much Should Pet Photographers Charge?
First off, I want to acknowledge how pet owners will do anything for the pet they love, which is good news for you because emotion is the core trigger for all of consumerism.
It's scientifically proven that when people look at pictures of their pets, the brain responds in the same parts as they do with photos of their children, says the reputable source of Health.com. No wonder we call them our fur-children and ready to pay whatever amount to give them the best!
Lucky for you, this includes quality photography to capture their pet's unique essence and corky magic.
How much should pet photographers charge? It all depends on how good you are, and not just behind the lens. If you can deliver a tone that sets you apart from the competition or capture a realness in the pet that the owner would pay loads for – then you'll make loads of money.
It all depends on if you're good enough to warrant a two-digit payday or a five-digit payday.
Expenses to Be Aware of
This is not a cheap or low-cost startup, especially for those just breaking into the field of photography.
One of the most important things that people need to consider when they get excited about a new passion is to notice the negatives (or rather – responsibilities) that go along with all the positives they're busy daydreaming about.
Although going into business for yourself is the most freeing way to live, it's not always easy.  There are many unseen expenses and issues that will arise. Unlike working for a big corporation – you're in charge of them. No manager is there to clean up the messes or get a reimbursement from the board.
You will be responsible for the large expenses, and it won't always be fun.
Be sure you're charging enough to cover these basic expenses, or this could be a passion that ends up costing you money instead of making it for you.
The expenses you'll need to be aware of going forward are:
Equipment – This is the big one. If you're already a photographer, you have a huge advantage to make this pet portrait endeavor much more possible. If you don't have the equipment or enough savings to invest, this may not be the path for you. Equipment will include at least:

Studio space / Props / Backdrops

Editing software
Liability insurance
Business registrations
Sales tax license / small business and self-employment work for IRS
Accountant for business expenses
Educational workshops to improve your skill
Advertising costs and marketing expenses
Paying for your website and domain name annually
City occupational taxes
Gas and travel expenses if commuting
Any unexpected issue which is inevitable in life and so on. The list goes on!
Exploring the pet photography forums, one photographer says they spent over $40,000 before even obtaining their first client. There's a general debate that's been going around for years on whether you need the best equipment or not and even if clients care about that. Either way, you may need to spend a few thousand at least to get started. If this frightens you off, this may not be the gig for you.
If you already have a lot of these photography materials and experience with designing your own website or running your own business – then this shouldn't frighten you off.
Advice to Get Started
If you already have the photography skills but aren't used to animals, you may want to invest in a couple of courses to understand their psychology on a deeper level and how to handle them. The way you connect to the pet could make all the difference in the world for your business. Don't count that out as a real pillar in what you could have to offer clients that sets you apart from everyone else.
This is your business now and a representation of yourself. Be sure you're investing in good quality tools so your work can be the best reflection of your talent. This will get you more opportunities than a big portfolio of lousy work. Trust me, you'd be better off having a small portfolio of only fabulously amazing images.
I don't want you to end up paying to work as I've done this in the past with starting some online business endeavors and even when I freelanced PC building. However, don't discount the power of free work to build up your portfolio, especially when starting out. You want to get to a point where you don't work for free as quickly as possible. When I got to freelancing WordPress services, I got to a point within a couple of months where I was charging 10x more than my more experienced competitors. It is absolutely possible if you put in the work.
The best advice I can give you is that once you've established a reputation for yourself, don't take less than you deserve. Feel confident in saying no to the wrong jobs and yes to the ones that deserve you.
It can be hard to turn down work when you're starting out, but you will avoid being taken advantage of or simply losing money on the investment. Not only is this liberating, but you'll also be less likely to burn out, at least as fast. After working in IT for nearly 15 years, I can speak to customer burnout quite well. In short, it sucks!
Taking this approach will save you not just money but also conserve your time and energy for things that are worthy of it.
Pet Photography Pricing Models
Now that you understand more about the expenses that may be heading your way, it should be easier to know how your price model should look.
To reiterate – it will be different for each photographer, and you'll need to filter this information through what your expenses will be looking like, if you have the equipment already or not, how much you want to make ideally, and also a realistic self-awareness of how much your work is truly worth. This is why it can be challenging to give very specific advice on this and why I try to give examples where possible.
If you think your work is worth $10,000 per piece, try it! The worst that will happen is that you get no clients, and you lower the price. Testing your client base and overall market yields valuable information!
In this section, we'll cover the ranges and a few styles that pet photographers charge in. Some studios will charge higher session fees but low rates for the actual prints while other studios will do it the opposite way or add in a variety of sneaky fees.
I recommend that you're always upfront about your fees and let the clients know any cancellation fees/etc. so they don't feel blindsided.
People don't want to work with slimeballs that keep secrets. If you're not reputable to do business with, word will get out, and you will be out of business. People do business with people they like and trust, regardless if they have the best equipment or not! Consider what you would want to pay when charging your clients for what is fair to the value you bring.
Here are a few ways you could consider structuring your payments:
Lower Structure
The first structure is a lower base for economical photographers. This "tier" is designed for normal lower-middle class consumers that just want simple pictures of their pet.
Standard
30-minute shoot
Professional editing
20 images to choose from
Starting price: $150
Premium
60-minute shoot
Professional editing
50 images to choose from
Staring price: $350
Midrange Structure
The second structure is a medium based scale. This "tier" is designed for clients that are in a higher economic class and will pay $1000+ for your products and services.
$500 initial deposit
$500 for the photoshoot
Can be priced per photo bundle or time slot
Prints separate
High Structure
This final style is for those who are crazy about their pets and have the disposable income to show it. This structure works best in locations like New York City and Beverly Hills for clientele that deems your reputation and product worthy of their investment.
Have a refundable deposit or simply waive the initial fee and let the clients know this is a gift.
$5,000 – $10,000 for photoshoot
Can be priced per photo bundle or time slot
Prints separate
How to Price the Prints or Canvases
If you want to keep the print pricing separate than deposit/photoshoot (which many photographers do) then you are completely allowed to do so. This is your business, and these are all just ideas, pick which structure or format feels closest to your intentions and goals as a pet photographer.
One option for delivering the prints is to have the clients look through a link of the photos and choose their favorites. Pro Tip: Post lower resolution images and use a link to the photos that expires in a few days. This way, they must follow up with you to retrieve their printouts.
Then price each of their selected favorites. Some ideas for pricing are:
Singles range from $15 – $500, which will all depend on size, quality, and reputation. Some charge around $50 – $75 per image while others are $1,000 for the masterpiece.
Canvas prints sell for $200 – $10,000
Or you could print a whole book of their images for between $200 – $1000.
If you just want to charge for a few images, around $100 – $500 per image is a standard.
You should add some fees to protect yourself but again – be upfront about these or people will see you as unprofessional and scheme-oriented. They won't be back, and the bad word- of-mouth could cost you more profit in future business loss.
Fees to Protect Yourself
You won't need to charge all of these fees, but you'll want them handy in the contract to protect yourself in case of the worst-case scenarios. Better to protect yourself than learn these lessons the hard way.
Some fees you may want to consider adding to protect yourself are:
Session fees
Studio rental fees
Travel fees – if you have to commute to their home / gas expenses
Editing fees – removal of collar / photo manipulation / presets / etc.
Print costs – be sure to have a minimum amount, so you don't lose money if they only like a few
Framing
Gift packages
Sales tax
Cancellation fees
Reschedule fees
Clean up damage / security deposit – in case the animal ruins your studio or breaks equipment
Rush charge for faster delivery
Shipping and handling
People will also take you more seriously and respect you as a self-employed pet photographer that knows their value. This will build your reputation and the more professional of an experience they have with you – the more they will cherish the photos. You'd be surprised how much self-respect plays a role here.
In the end, this business will be about building relationships. If one family loves your work, they'll tell their friends, who will tell their friends – and then you have a highly lucrative business. Keep this in mind to be a photographer with integrity who is not just trying to get each family for what they're worth.
Bonus Tips
A tip in equipment shopping is that you should look for the bargains without settling on quality. Equipment will need to be fluid enough to capture the tone you want your work to capture, and also be quality enough to warrant a large price tag for your work. Dad's ratty old 1970's Canon probably won't do the trick.
If they feel like they got Annie Lebovitz-quality for affordable prices, they'll love the pictures even more! If they think they got a medium scale photographer for a higher price then they're worth, they won't be returning. People love a deal and to feel like they're getting the best of the best for it! Keep this in mind by acting confident and knowing how amazing your pet photos are.
Another pricing tip is to add a small fee for including the owners in the photos. Many owners will take you up on this.
If you can handle the math in the beginning – be your own accountant! This will save you money having to pay a separate company to handle your finances in the short term. Once you get a few of these under your belt, hire someone to do this!
If you're just starting out, take thousands of photos. Get used to the feel and hone your skill! Photograph your pet or family/friends' pets so you can get used to working with the animals.
Join a photography club online. You'll get more practice and be talking to like-minded creative individuals that can give you more tips on growing the value of your business.
Know that it won't just be about how talented you are. You can be the most talented photographer in the world, but if you don't know how to sell your worth and talk to people – you'll never succeed at this. Get comfortable talking about what you do and what you offer. People won't know unless you tell them.
Alternatives to Consider
If you think the investment is too high for being a pet photographer, I understand! Here's a variety of other avenues to explore that are related but may save you some investment money time and energy:
Pet Sitting
If you love pets but don't want to spend thousands on a camera and crew, just pet-sit! You can make around $50 – 100 a day and get to snuggle with puppies!! Yes Please!
Pet Detective
I know what you're thinking…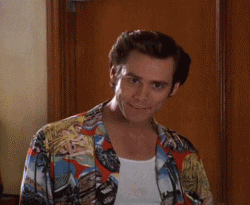 Yes, this is a real gig and can be quite lucrative. If you have a knack for clues and finding lost things, this could be a calling for you.
Pet Photography Franchise
Perhaps you want to be a pet photographer but not have to put in all the work of finding clients / branding / making your business look reputable. So, find a brand that already had done the work to build its reputation. You'll be open to a whole new pool of clients that you didn't have to win over all alone. Find a brand that pet owners respect and send them your resume!
Be a Regular Photographer
Specifically of humans, not pets. At the end of the day, if all pet opportunities are exhausted or don't strike your fancy, there's still the traditional route. There are many companies in every city that are looking for talented photographers! Gigs all over freelancing sites, Monster, Upwork, Indeed and thousands more. Perhaps finding a spot on one of their teams is a better fit for you than having to create your own company from scratch.
Final Thoughts
What do you think? Do you have what it takes to mingle beautifully with the animals along with the photography skills to match it? If so, you may have found a lucrative passion that can bring you joy for years to come.
Give yourself a chance to chase those curiosities. Don't put too much pressure on yourself to get it right the first time. Everyone fails in their personal endeavors and when starting their own business. You are not the exception to this rule and don't need to beat yourself up about it.
Mistakes will be made, and that is simply part of life. Be gentle, but firm with yourself and stay persistent. This could be an amazing way to make some extra cash while doing something that puts a smile on your face. Think of bringing miserable in a cubical with no sunlight, wouldn't you rather be making money playing with fur-babies!?
I think if you're a creative soul with a pulse – then yes! It clearly isn't the easiest business to get into, but if you love pets and photography, I believe it could be very rewarding as a side or full-time business. Give it a try and build your portfolio into something that makes you proud of yourself. Giving back to those pet-lovers is the greatest reward, so start barking up some trees and let that shutter fly!